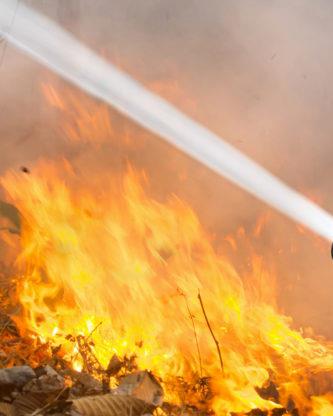 Who we are
FSS GASES LIMITED is an established supplier of Safety, Security, Automated Fire suppression,
Detection and Alarm systems.
FSS, a leader in the fire suppression market for decades, offers a full range of fire safety services for industrial, commercial and special hazard applications.
Our fire protection systems are cost effective, easy to use, and safe for people, key assets, facilities and the environment.
FSS provides design, installation, refill and maintenance of:
Clean agent systems FM-200, Inergen, Novec, etc.
Fire Alarm Systems, HSSD, Flame and Gas Detection System, VESDA System, etc.
Fire Extinguishers, fire caddy etc.
Sprinkler and water mist systems, fire hydrant.
FSS also provide competent training, certification, technical support, project design and specification, provisional consumables, maintenance, services & support to Fire Safety Installers, Consultants and end users.
Vision Statement
To be the best and most sought after provider of safety solutions and fire protection systems to the Manufacturing, Oil & Gas, ICT and other operators in Nigeria and West Africa
Mission Statement
To provide a full line of quality fire detection and suppression products and services with cost effective solutions for protecting life, property and the environment
To operate in a manner consistent with the highest standards within our industry and to take advantage of those scientific advancements which will help us succeed in that endeavor.
Our Core Values
Professionalism: giving the best and world class service in achieving excellence
Innovation & Leadership: innovative thinking, leadership skills and adaptability to drive our business
Integrity: honest, ethical, treat others with fairness, dignity and respect
Safety: committed to attaining sustainable safety excellence
Commitment: to customers, vendors, and employees
Teamwork: cooperation, willingness, skills, goals & productivity
Our Philosophy
Understand & Define Client Needs for that Project i.e. project specific requirement & how it fits in whole.