Our vision, among others is to ensure consistency in our customer satisfaction efforts. In view of this, we are very painstaking in employing competent and reliable staff. Our engineers are trained and certified by Tyco Safety Product International (UK) to render quality services. We strive to ensure that all our clients are satisfied with the service we render to them.
BOARD OF DIRECTORS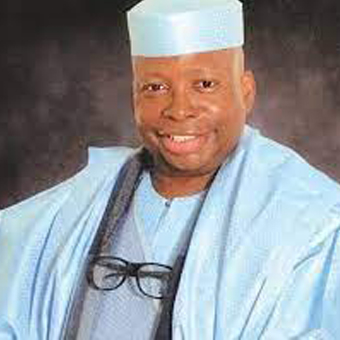 Chief (Dr.) Oladele Fajemirokun
Chairman
Chief Dele Fajemirokun has a Bachelor of Science degree in Economics from the University of Ife and a Honorary Doctorate degree from City University, Los-Angeles (USA).
He is a Fellow of the Institute of Administrative Management of Nigeria and Institute of Directors.
He is a renowned entrepreneur and the Chairman of corporate organizations in key sectors of the economy among which include Xerox (H.S) Nigeria Limited, Logic Sciences Limited, FSS Gases Limited, Food Concept Limited, Blue Chip Communications Limited, etc.
Mr. Bolade Oyebolu
Director
He graduated with a Bachelor of Science degree in Economics from the University of Ife in 1982.
He is a Chartered Accountant trained in KPMG Audit before working as the Commercial Manager of Unisys-Inlaks Computers, Nigeria. He was an associate in the Asset Based Finance Unit of Ventures & Trusts Limited before setting up Venture Capital Partners of which he is the Managing Director.
His work covers Consulting, Business Advisory Services, Business Recovery Services, recruitment, project management and business incubation services.
He brings his many years experience to bear in the affairs of the company. He is also a Director in KOA Consulting Limited and Multishield Limited (HMO).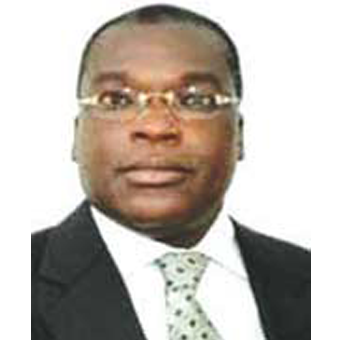 Mr. Kwesi Sagoe
Director
He has a B.SC degree in Accounting and a Fellow of the Institute of Chartered Accountants of Nigeria.
He joined Nigerian American Merchant Bank Limited in 1987 from Coopers & Lybrand. Up till 1983, he served in various capacities at NAMBL. He was Head of Operations and later Head of Finance before joining Express Discount Limited as the pioneer Financial Controller in 1993.
Until his appointment as the MD/Chief Executive of EDL, he was deputy General Manager overseeing security trading, risk management and market development.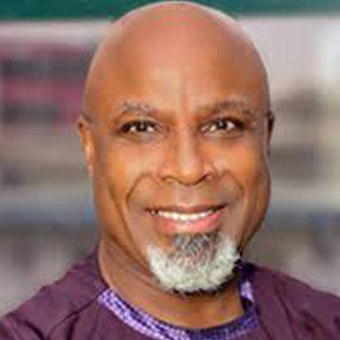 Mr. Saheed Johnson
Director
Mr Johnson graduated with a B.SC Honours degree in Chemical Engineering from the Illinois Institute of Technology, Chicago, in 1978.
He was the Product Development Engineer of Procter & Gamble, USA from 1978 to 1983. He rose from the Development Manager in A.J. Seward to Technical Director in 1992 before he became the Managing Director/Chief Executive of GM Nigeria Limited.
He has served in the Board of many renowned companies among which include Lagos State Waste Disposal Board, Grand Cereals & Oil Meals Limited, UAC Nigeria Plc, etc. He is currently the Managing Director of Black Shale Nigeria Limited; Vice Chairman, DKK Associates Limited, and Chairman, Gas Advantage Company Limited.
Engr. Kunle Ogunbayo
Director
Engr. Kunle Ogunbayo is a Chartered Engineer and a Fellow, Nigeria Society of Engineer. He graduated with a B.SC Honours degree in Electrical Engineering in 1973.
He started his career in Western Nigeria Government Broadcasting Corporation where he progressed from Assistant Engineer to Ag. Assistant Director of Engineering. He later joined Oscar Faber (Nigeria) Consulting Engineers where he became a Partner in 1981. He served as the Principal Partner of Kunle Ogunbayo & Associates Engineering Consultants from 1985 to 2005.
He is currently the Chairman/Chief Executive of KOA Consultants Limited. He is also the President of the Association of Consulting Engineers of Nigeria (ACEN).
Mr. David Nwamara
Director
Mr David Nwamara graduated with a B.ENG. Honours degree in Electrical Engineering from Ahmadu Bello University in 1972.
He worked with Federal Ministry of Works & Housing from 1972 to 1974. He joined UAC Nigeria Plc in 1974 and then Kenrow Nigeria Limited in 1978. He became the Managing Director of Drek Company Limited in 1985.
He is currently the Chairman of Drek Company Limited, Dilys Gemma Nigeria Limited, Orpheus Company Limited and Onima Microfinance Bank Limited.
Mr. Adelowo Adesola
Director
Mr. Adelowo Adesola has a Bachelor of Science degree in Political Science from the University of Ibadan in 1981 and also holds an MBA degree awarded by IESE, Spain in collaboration with Lagos Business School.
He served as the Account Manager, Sales Manager, Marketing Manager, Executive Director and finally as the Managing Director of Inlaks Computers from 1984 to 2011 before he resigned voluntarily to express his entrepreneurial skills in others areas of the economy.
He currently sits on several Boards of some companies: Oxygen Broadband & Networks Ltd, Avanage Nigeria Limited, Remex Realtors Limited, Goshen Marble Limited and others.
MANAGEMENT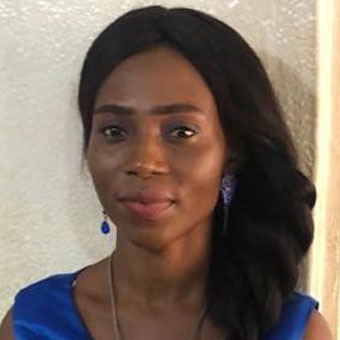 Modupe Sulaimon
COO/Technical Head
Modupe Sulaimon obtained a Higher National Diploma in Civil Engineering in 2010 from the Ilaro Polytechnic, Ogun State, Nigeria.
She served as IT at Temglo Nigeria Limited, NYSC at Technopride Engineering Limited. She joined FSS Gases Limited in 2012 as a project Engineer. She currently doubles as the Head of Technical Department and Chief Operating Officer (COO).
She has attended several training programmes among which include, Kentec Training, Design, Installation and Maintenance of FM-200 Fire Suppression System. She has certification in International Project Management.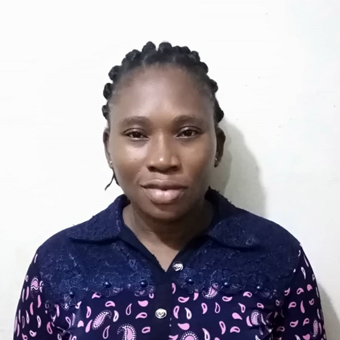 Bisola Oladimeji
Head of Marketing
She did her NYSC service in FSS Gases Limited in 2011 , after her service year, she was retained and recruited into the Marketing Department where she rose to the position of Business Development Manager.
She has attended training programmes .She graduated with an HND, Estate Management from Osun State College of Technology, Esa-Oke in Osun State.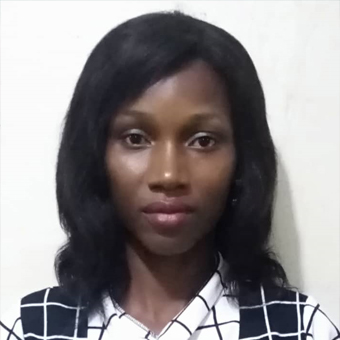 Deborah Oloyede
HR/Admin Manager
Deborah Oloyede was awarded Bachelor of Science in Business Administration from the University of Ado Ekiti, Nigeria in 2005.
She joined FSS Gases Limited in 2009 and rose to the position of the Administrative Manager. Worked with Ayman Enterprises from 1997-2006, Bamisebi and Co. Stock and IT Consultant Company from 2007-2009.
She has attended training programmes on Human Resources Management. She is currently the Administrative Manager, Human Resources in FSS Gases Limited.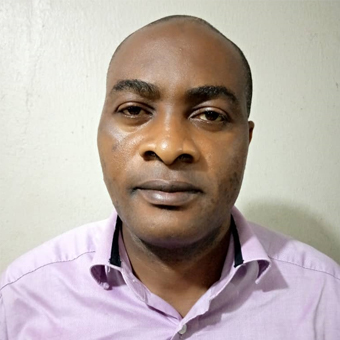 Rotimi Ibitoye
Financial Accountant
He obtained a Higher National Diploma in Accounting from Osun State Collage of Technology, and has worked with various companies before joining FSS Gases in the year 2019. He has gone for several trainings.